Heritage Guitar Works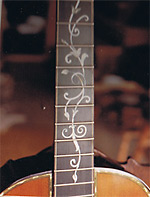 John began restoring vintage stringed instruments back in the mid seventies with his then business partner, Peter Webster. Together they started Heritage Guitar Works in Clovis, California where they built and repaired various stringed instruments from guitars and mandolins to banjos and zithers.
It was at this time that John started to hone his skills with dramatic inlaid work on his instruments.
John loved his work so much, that he often built elaborate instruments with delicate inlaid workmanship. In true hippy fashion, he often gave his instruments away to friends and family.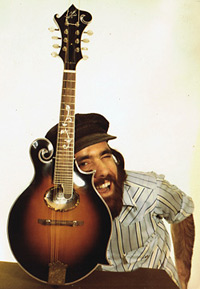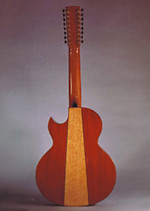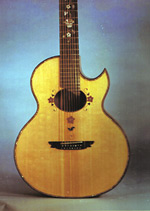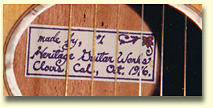 In the early days, John would hand-draw the labels
and make each one indiviually unique from the next.